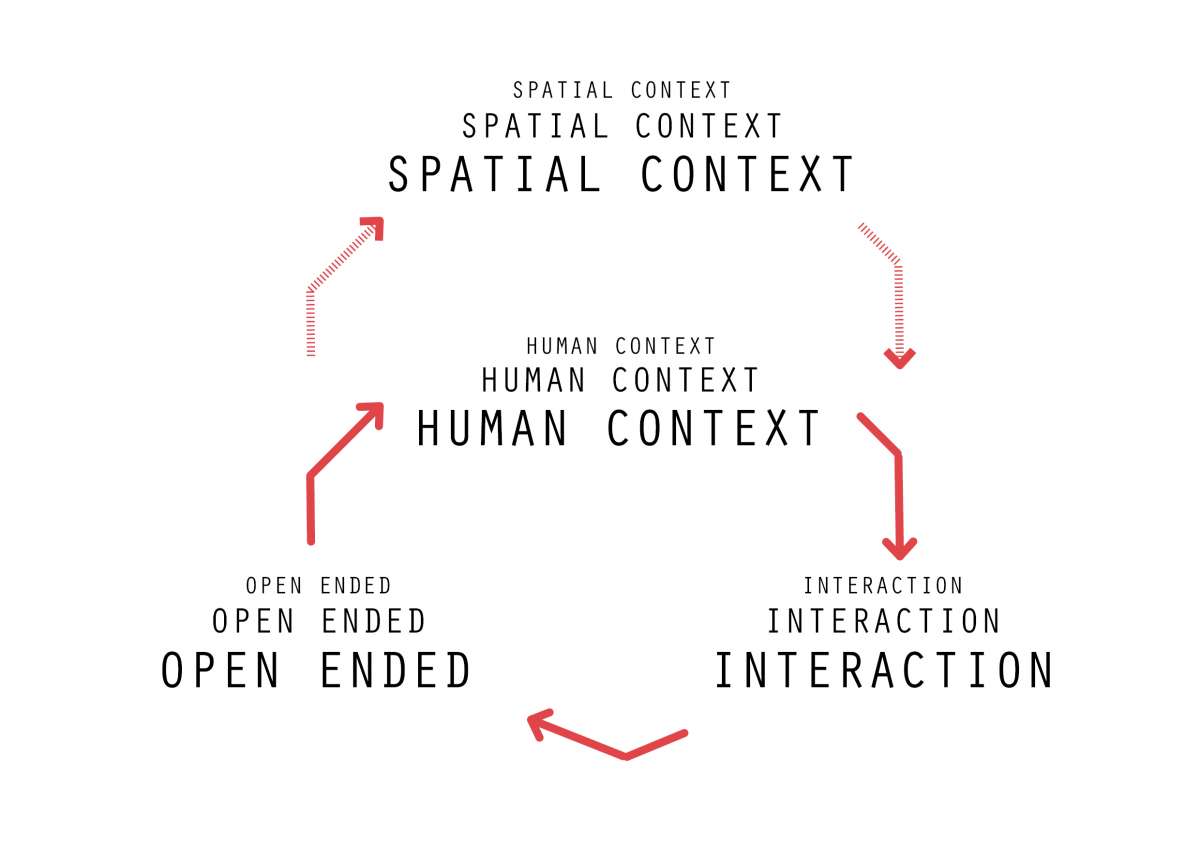 We are developing a method for a human based design process. This means a design method that enables to improve the social relevance of projects. It can be applied to projects of different scale : from interior architecture to landscape strategies.
What should be the attitude of a designer in today's society where all certainties threaten to disappear? How to contribute something small to society in order to create a stronger tissue, a safety net, a solid foundation. How to pursue a Joie de vivre for the users, passers and ourselves ...? What is or could be the role of the designer in this complex world ?
We are developing the method by a practice based research. The research uses projects of our office PTA as test cases.