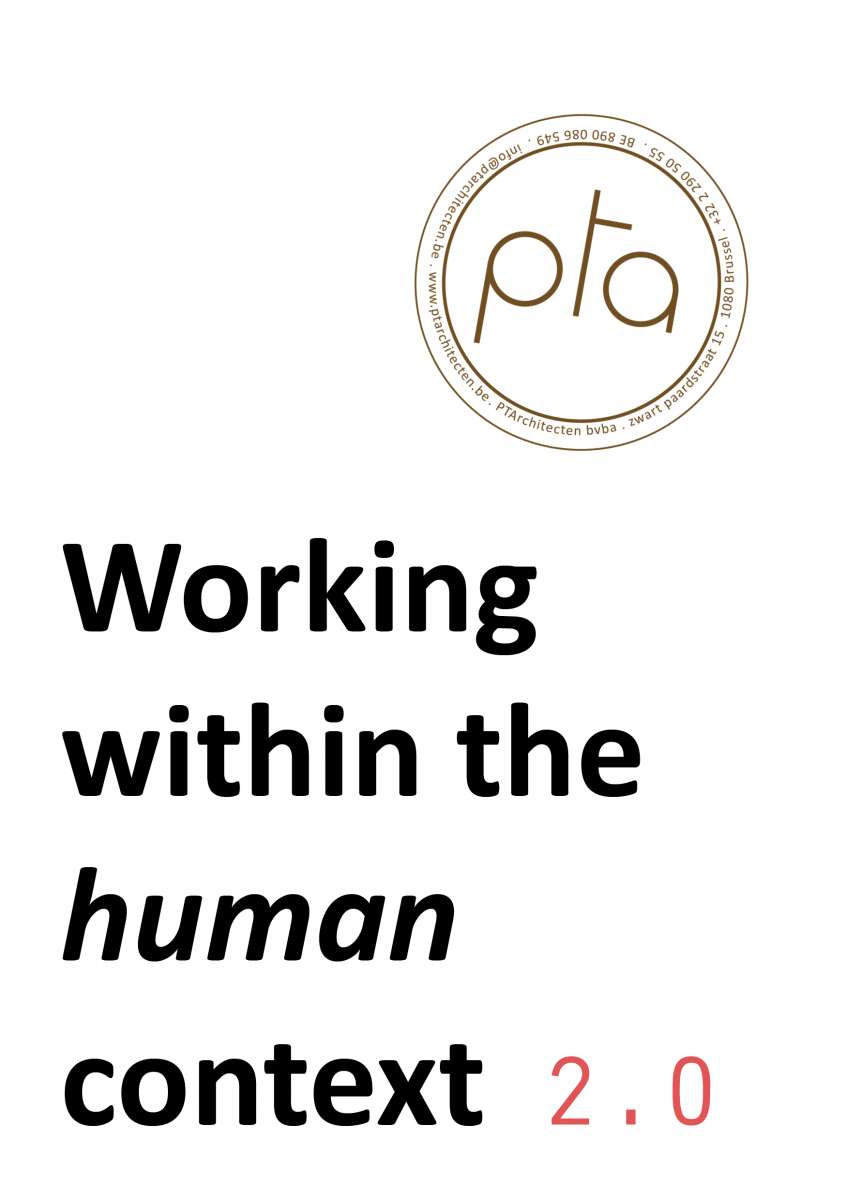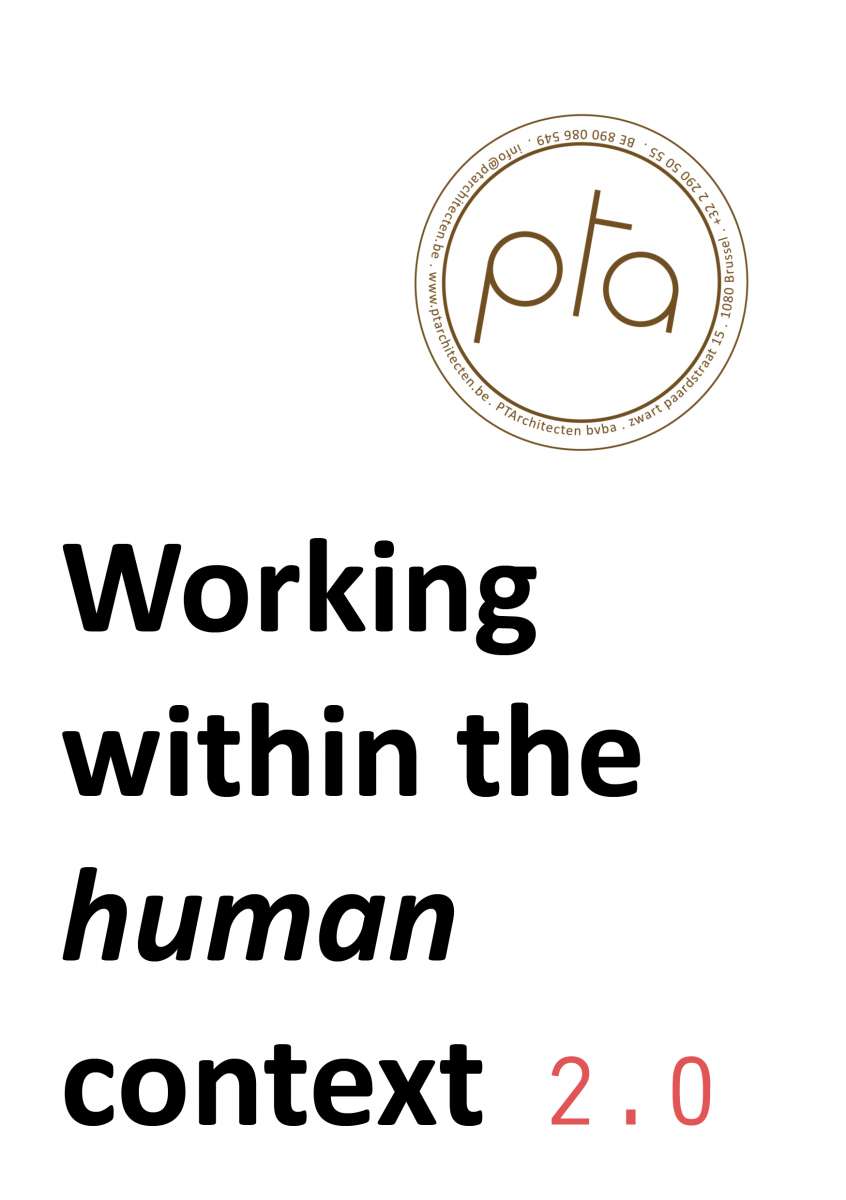 What should be the attitude of a designer in today's society where all certainties threaten to disappear? How to contribute something small to the world in order to create a stronger tissue, a safety net, a solid foundation?
Or even more important, how to pursue a Joie de vivre for the users, passers and ourselves ...? What is or could be the role of the designer in this complex world?
Those questions are inherent for the practice of architecture, urbanism, urban design and planning.
In this frame of questions and ambitions, PTA presents the PUBLICATION working within the human context 2.0